Pudding Mold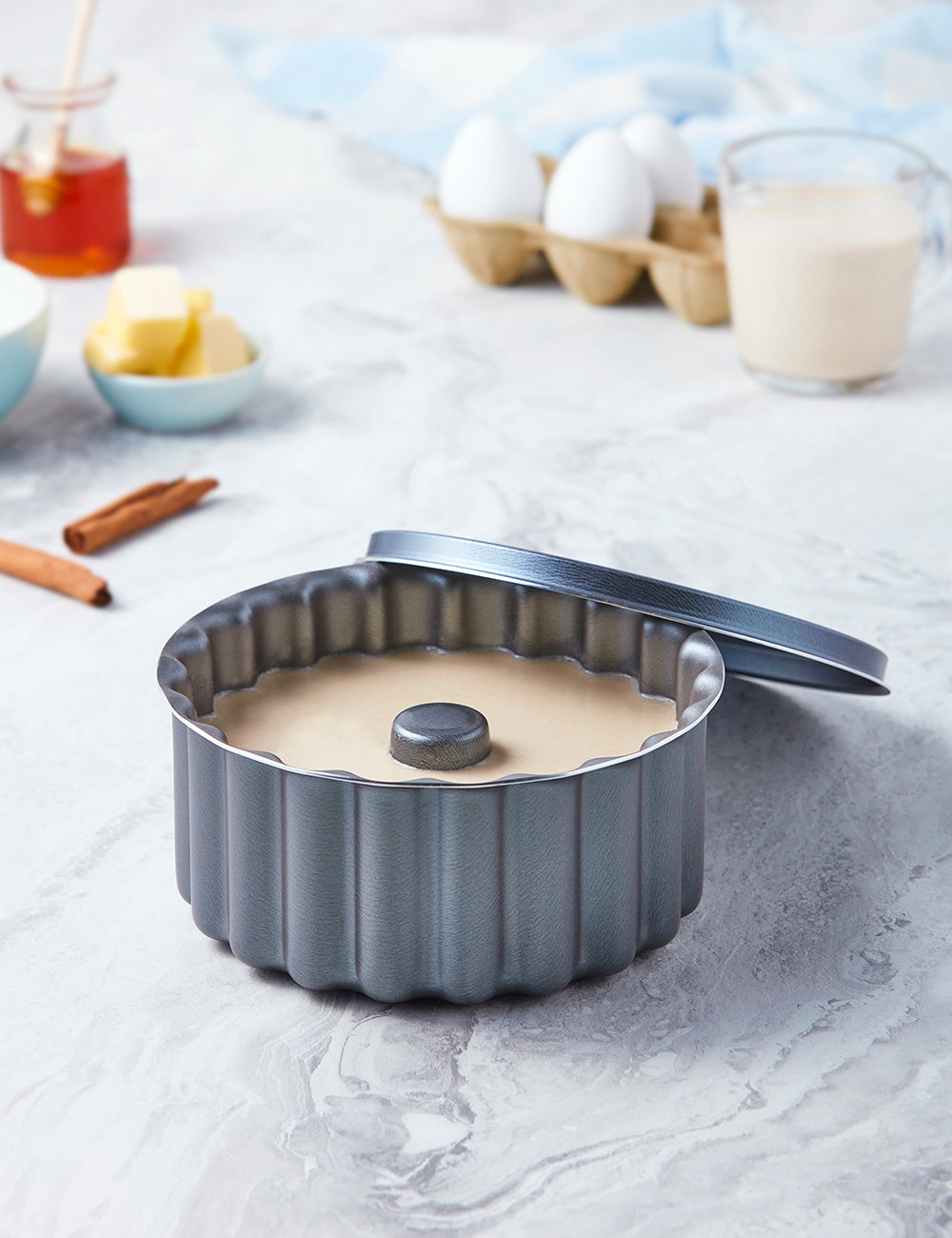 Steam or bake sweet and savory puddings, custards, cheesecakes, and bread with the Thermomix® Pudding Mold. Nonstick mold ideal for baking or steaming ; specially made to fit the Varoma, can also be used in the oven.
Create decadent desserts with our non- stick interior Pudding Mold.
Find your favorite Cookidoo® recipe, pour it into the Pudding Mold and surprise everyone with your amazing creation. *Can fit in the Varoma dish.